Open position
Facility Operations Manager
Apply by the end of June 2022 via LinkedIn / Hays.
BioLamina is experiencing a surge in demand from customers worldwide, especially within the cell therapy field. To further strengthen the organization, Biolamina is partnering with Hays Life Science to recruit a Facility Operations Manager to the headquarters in Sundbyberg.
In the role of Facility Operations Manager, you are overall responsible for the facility operations function on the site. Currently, this role is the only one in the function, but as the organization and operations grow, you will likely need to add positions to the function, recruiting new staff that reports to you. You report to the Head of Production and are a member of the operational leadership team.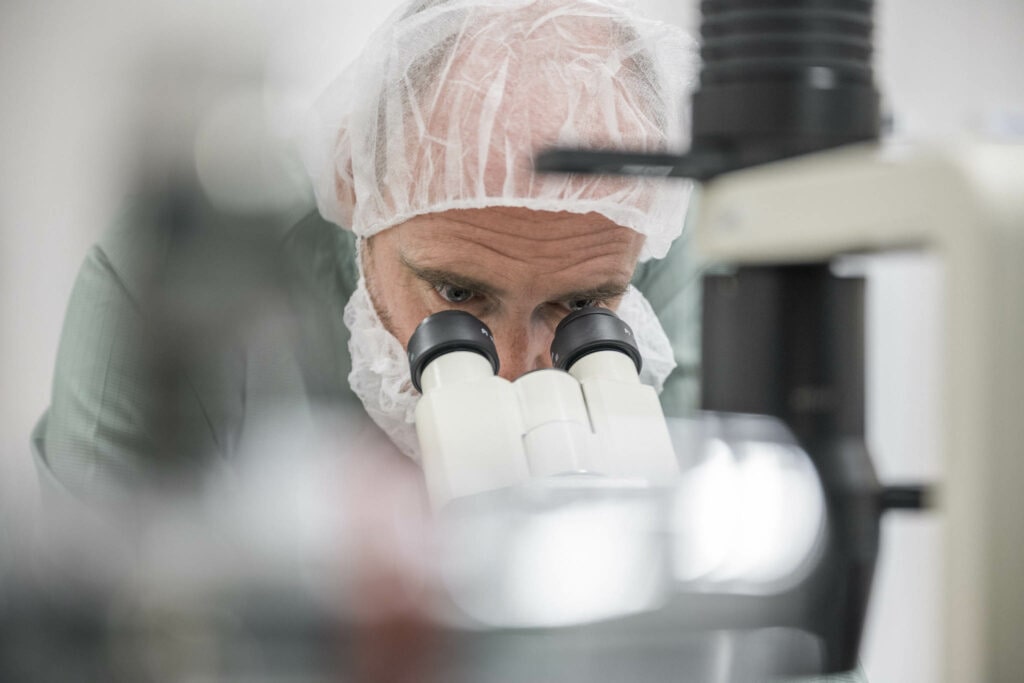 In this role, you will
Be the main point of contact for facility-related errands with the landlord
Overall responsible for equipment and facility maintenance according to SOP.
System owner of Utility systems such as HVAC, gas station, FMS, water, etc.
Outside office hours on-call service
Manage purchases and installation of necessary equipment, parts, and materials.
Coordinate new equipment installations, responsible for maintaining compliance with our Quality System.
Keeping track of service agreements and their associated costs. Follow up costs within budgetary guidelines.
Contact and price negotiations with equipment maintenance service suppliers.
Manage contracts for facilities services ensuring supplier compliance.
Ensuring the facility is appropriate for use, and managing changes needed to the facility.
Ensuring SOPs and instructions regarding the facility and equipment are in place and up to date. Manage equipment register.
Assist with on-site inspections and audits from third parties.
Fire protection officer – ensuring the company is compliant with fire safety legislation.
Collaborate with other departments to provide input on equipment needs and requirements of products.
Initiate, establish, and maintain effective work relationships with all departments
What you'll need to succeed
An academic degree (B.Sc. or higher) in Mechanical, Chemical, or Electrical Engineering.
a minimum of 5-10 years of corresponding working experience.
Experience from working in a controlled production environment (such as GMP, or similar), with clean room requirements.
Ability to document requirement specifications and risk analyses.
You will benefit from:
Independence – being able to drive and deliver in the role based on the set strategy and operational plan.
Being good at setting requirements,
Negotiation skills
Ability to run a cost analysis
as well as:
A "doer" attitude
Coordination skills
Previous experience as a "System owner"
It is an advantage to understand the basics of a facility monitoring system, as the role will be the responsible and primary contact with the supplier.
Experience in facilities-related tasks and responsibilities, as well as in requirements for support systems in a controlled environment (e.g. purified water).
You are likely a generalist with the potential and ambition to develop into a manager position. Maybe you are currently working within facility operations management in a larger organization within the pharma industry and want a chance to develop and make a larger impact on the organization?
You have a good self-drive and are a team player, able to work and collaborate successfully with different types of people across functions and organizations. You are good at communicating (in both English and Swedish), a good listener, and have a thing for project management.
What you get
This is a great chance for someone with experience in facility operations management from a larger organization to be able to take on a larger scope and more overall responsibility. You will be able to work cross-functionally within a Swedish biotechnology company with exciting products/business, and have an impact on its operations. As the organization and operations grow, you have the chance to grow with it, and develop into a manager position as you start to build a facilities team.
Application & more information
In this recruitment, BioLamina is partnering with Hays.
Applications will be processed as they come, so if you are interested in the role, don't hesitate to submit your application today on LinkedIn.
Location
The office is in central Sundberg, Stockholm, with good communications through public transportation (SL), e.g. subway, light railway, and commuter trains. There are also indoor parking opportunities available.
About BioLamina
BioLamina AB is a Swedish-based Biotech company that originates from scientific innovations at Karolinska Institutet. Our main products are recombinant laminins, human proteins that are being used to maintain and expand pluripotent stem cells and other primary cell types and for subsequent differentiation into different specialized cell types. BioLamina is revolutionizing cell culture and our products are being used by researchers to develop cellular therapies, building on the era of regenerative medicine. Founded in 2009, BioLamina has grown organically and today we are about 45 employees who develop, produce, market and sell cell culture research reagents to academic and industrial scientists globally. For more information, please see http://www.biolamina.com.