Open position
Business Development Manager – US East Coast
Application deadline is the 31st of January 2023. Please send your application to career@biolamina.com
If you have a desire to make a difference and want to be part of a team striving to enable the transformation of future medicine, we have an exciting opportunity.

We are looking for a Business Development Manager to join us!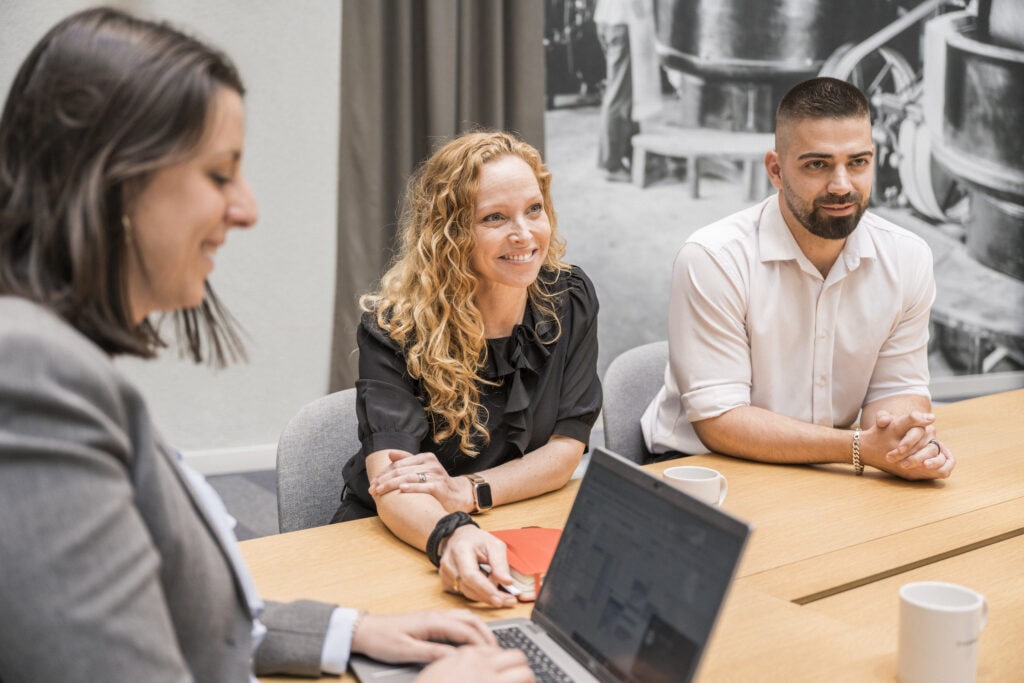 Ideally, you are a positive, highly analytical, and motivated individual that loves to search, understand and evaluate new opportunities to help grow existing business and extend beyond. You initiate and sustain long-lasting relationships with different stakeholders within life science, setting new structures, adapting to change, and you have the ability to navigate without a blueprint. You are commercially driven and have the ability to move between strategic and tactical tasks.
The successful applicant will have a strong life science background, a knack for teamwork and sense of accomplishment together with others and have an instinct to spot opportunities and embrace the non-familiar with curiosity. Candidates should be highly self-motivated, enjoy analyses and deadlines, thrive in a fast-moving, growth culture in which part of the challenge is to build for the future and challenging the status quo.
BioLamina manufactures and sells products that are revolutionizing the stem and primary cell field and our vision is to become a leading global provider of tools for cell culture to enable life-changing solutions. Our customers include academic institutions as well as biotech and pharma companies in the research, development, and clinical trial stages. We are in a phase of rapid company growth, which opens exciting opportunities for you who want to accelerate and build our commercial success together with us.
We are passionate about what we do and here everyone matters – you will be a vital contributor to our inspiring, bold mission.
Role and responsibilities
Build and maintain healthy product, application and business development pipelines for laminin-based primary cell cultures
Responsible for market and competitive analysis to help build business cases
Identify and evaluate new technologies, scientific trends, customer needs, and competitors
Desired qualifications:
Working in (stem) cell therapy field
Experience from commercial positions in biotech/pharma
Hands-on knowledge and deep interest in technologies used in tissue and organ modelling
Required Qualifications
PhD, preferably in medicine/cellular biology or biomedical//tissue engineering or related
Proficient project manager within different areas and ability to manage a broad range of stakeholders (internal and external)
Outstanding analytical and multi-tasking skills with an investigative mindset
Demonstrated ability for divergent thinking and propensity to question traditional methods, processes, and products, as well as build on others' ideas
Entrepreneurial, problem-solving and flexible as a person, and can adapt to the rapid changes and demands inherited in a fast-growing scale-up company
Is this you? Welcome with your application!
Application & more information
The position is offered as either office-based with location at One Broadway, Cambridge, MA or hybrid in agreement with manager
Traveling of about 25% is required for the position
BioLamina will offer a competitive salary and benefits package
Application deadline is the 31st of January 2023. Please send your application to career@biolamina.com. For more information, please reach out to Dr Therése Kallur, CSO & VP Business Development, at therese.kallur@biolamina.com
About BioLamina
BioLamina is a Swedish biotech company established in 2009 that originates from scientific innovations made at Karolinska Institute. BioLamina has offices both in Sundbyberg just outside Stockholm and in Cambridge, MA. We develop, manufacture and sell human recombinant full-length laminins, Biolaminin®, that are commercialized as cell culture substrates. Our mission is to become the major manufacturer of stem cell matrixes, and the leading solutions provider for human cell-based therapies, setting new standards for others to follow. We proud ourselves in providing workplace where people are given equal opportunities, equal pay and are well accepted for their differences. We embrace diversity and inclusion in all aspects of our business. Discover more about BioLamina, our technology, products and customer stories at www.biolamina.com.