Open position
HR & Recruitment Specialist
Scope: Full-time
Please submit your application before 2023-01-31.
Do you have a passion for people? Do you have experience from building strong teams and think recruitment is among the most fun in the HR cycle?

Are you looking for the next step in your career in a place where you can contribute to something meaningful? Where no two days are the same and where you make a real impact every day?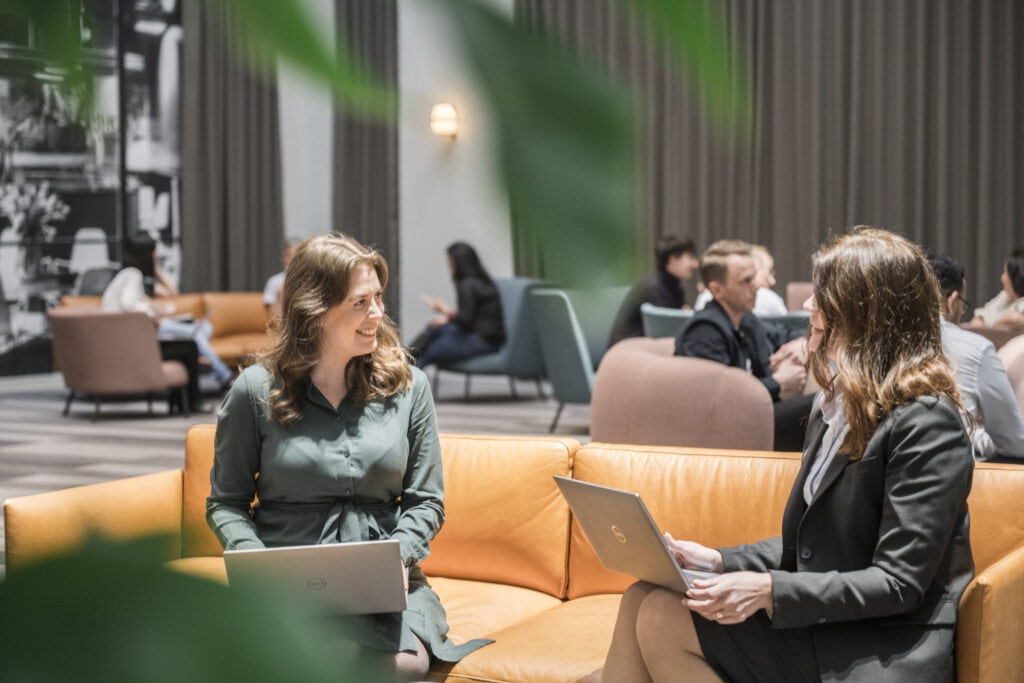 We're looking for a passionate HR & Recruitment person, to support the growth of our company by undertaking all hiring activities, from advertising open roles in relevant forums/media to assessing and interviewing candidates together with the hiring manager, contributing with his/her specific HR and recruitment expertise throughout the process. As a member of our team, you'll be part of a lean, fast-paced, and driven HR Management team.
We're scaling rapidly and working closely with the business to ensure that we develop and retain the people we need to remain at the forefront of our industry.
Role and responsibilities
You will primarily work to drive and support the entire company's recruitment process, to ensure that our managers succeed in recruiting competent and qualified personnel to their teams, by working closely and guiding them through either all or parts of the process. This also includes onboarding and offboarding activities, to assure new and old personnel a positive first and or last impression.
You will also work defining and implementing other key HR processes
Succession Planning-identify and develop future leaders
Talent Management-attract, find, maintain the right talent to reach our goals
Performance Management-define and deliver performance management programs that drive a high-performance culture
In addition, you will also work operationally- high and low-with issues in several different areas of HR, such as change management and development, identifying key competencies and qualifications and more!
You will report directly to the Head of people.
Location:
BioLamina in Sundbyberg, with good communications through public transportation (SL), e.g., through subway, light railway, bus, and commuter trains. There are also indoor parking opportunities available (tax benefit).

Terms of employment:
The position is a full-time, open-ended, employment.
Qualifications and Education requirements
4 – 5 years documented experience as a recruitment specialist, recruiter, HRBP, or another related role.
BSc in Human Resources Management, Organizational Psychology, Business, Administration, or relevant field
Experience with building up, creating and managing processes.
Confident communicator with ability to cope with a fast paced and fast changing environment.
Fluent in both spoken and written Swedish and English
Prior experience from the Life Science, Medicine Device, Healthcare, or similar industry is a plus but not a requirement.
You'll be a great addition to the People team if you are:
Adhere to relevant safety and quality standards, for process efficiency, product safety and operational safety.
Report observations/ deviations within and outside delegated responsibility.
Perform work in compliance with the BioLamina Quality Management System (QMS) and contribute to continuous development of the QMS.
Keep own training and training documentation up to date.
Plan and perform own work in accordance with department prioritizations and goals.
Pro-active, helpful, with a 'can-do' attitude.
A creative, resourceful, and tenacious problem-solver.
A highly motivated individual who thrives when balancing multiple priorities in a fastpaced workplace.
A great communicator
Very good with people, strong interpersonal skills, and believe people integrity is key.
Is this you? Welcome with your application!
What can we offer you?
At BioLamina you will be offered an interesting role in an international and value driven business, working with colleagues who are dedicated and high performing. We believe our products can change the world and we have high ambitions to do so. BioLamina is a learning and ever-developing organization, and we learn from each other and from the world outside.

We value our employees, and we are committed to ensuring that the work environment is pleasant, sustainable, and safe. We pride ourselves in providing an equal workspace making sure people are given equal opportunities, equal pay, and are well accepted for their differences. We embrace diversity and inclusion in all aspects of our business.
Application & more information
Please submit your application before 2023-01-31. Please include the line "HR & Recruitment Specialist" in the e-mail subject line. Please submit your application to: career@biolamina.com.

We will have an ongoing selection process so please send in your application as soon as possible. If you have any questions about the position, please contact Head of People Maria Nordin at maria.nordin@biolamina.com
Start date: 1st of March or after mutual agreement.
About BioLamina
BioLamina AB is a Swedish based Biotech company that originates from scientific innovations at Karolinska Institute. Our main products are recombinant laminins, human proteins that are being used to maintain and expand pluripotent stem cells and other primary cell types and for subsequent differentiation into different specialized cell types. BioLamina is revolutionizing cell culture and our products are being used by researchers to develop cellular therapies, building on the era of regenerative medicine. Founded in 2009, BioLamina has grown organically and today we are about 55 employees who develop, produce, market, and sell cell culture research reagents to academic and industrial scientists globally. For more information, please see: http://www.biolamina.com
BioLamina is a member of IKEM – Innovation and Chemical Industries in Sweden. IKEM has collective agreements with relevant trade unions of the sector, and as a member Biolamina is fulfilling terms of employment according to collective agreement.