Stem cell innovators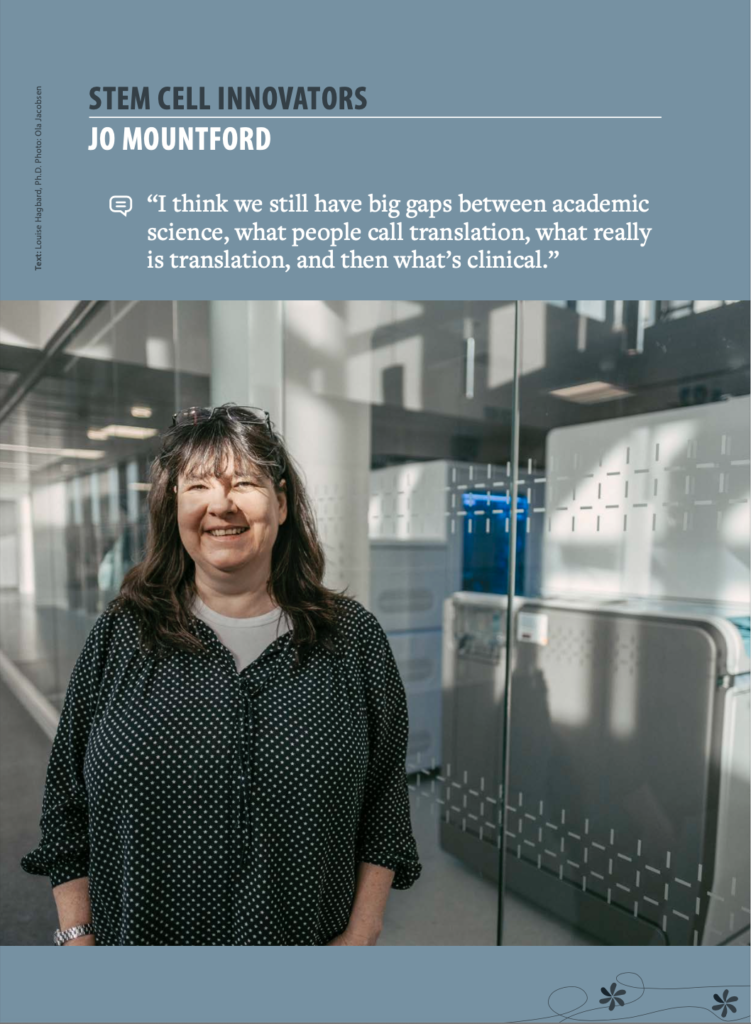 Prof. Jo Mountford is a specialist in translational processes and focuses on the development of stem cell-based technologies and regenerative medicine. She is an Honorary Professor at Heriot-Watt University and also holds Honorary Associate Professorship at the University of Glasgow and is the Head of Cellular Therapeutics at the SNBTS Jack Copland Centre in Edinburgh.
The SNBTS Cell Therapy Group is supporting the development of different cell-based technologies and cellular therapies with particular focus on the development, translation, and manufacturing of clinical-grade cellular therapies according to Good Manufacturing Practice (GMP). Jo's academic interests are in the generation of mesodermal cell lineages for therapeutic use. This includes molecular and biochemical analyses, and the overall aim is to fully dissect key signaling events, transcriptional networks, and epigenetic changes that lead to effective differentiation to these lineages.